An integrated Management System confirmed by the certificates of QMI SAI GLOBAL, API, state enterprise VNITI-TEST, Certification Association Russian Register is functioning at PJSC KHARTSYZSK PIPE PLANT. ISO 9001, API Spec Q1, DSTU ISO 9001, STO GAZPROM 9001 (Quality management system), ISO 14001 (Environmental management system) and OHSAS 18001 (Occupational health and safety management system) create its foundation.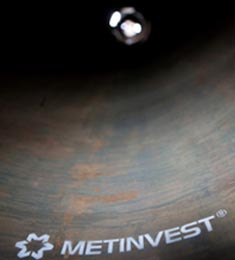 System covers all enterprise areas from management structure formation and functional interaction between subdivisions, functions split and staff professional training to shipment of finished high-quality products.
Compliance of an integrated Management System with the requirements of international and national standards is confirmed on an annual basis by the specialists from the Quality Management Institute (Canada), American Petroleum Institute, state enterprise Inter-regional Scientific-Engineering Center of Certification of quality systems, tubes, cylinders and other metal products VNITI-TEST, Institutions for Research and Certification ZETOM, International Scientific and Technical Centre PATONCERT, Certification Association Russian Register during supervisory audits at the plant.
PJSC KHARTSYZSK PIPE PLANT employs long-term planning for continuous quality improvement strategy, which in combination with short-term actions allows it to be a leader in terms of quality and be ambitious for leadership in terms of environmental protection and occupational safety in its field.