13 May 2014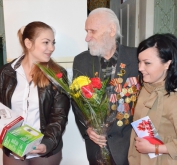 Khartsyzsk Pipe Plant's youth organization visited World War II combat veterans who used to work for the plant before Victory Day. The employees congratulated the veterans on the holiday and presented them with gifts.
In addition to their words and large food baskets, the employees gave the veterans electronic glucose meters and blood pressure monitors, and detailed instructions on how to use the medical devices. The veterans will now be able to regularly check their blood sugar and blood pressure levels at home.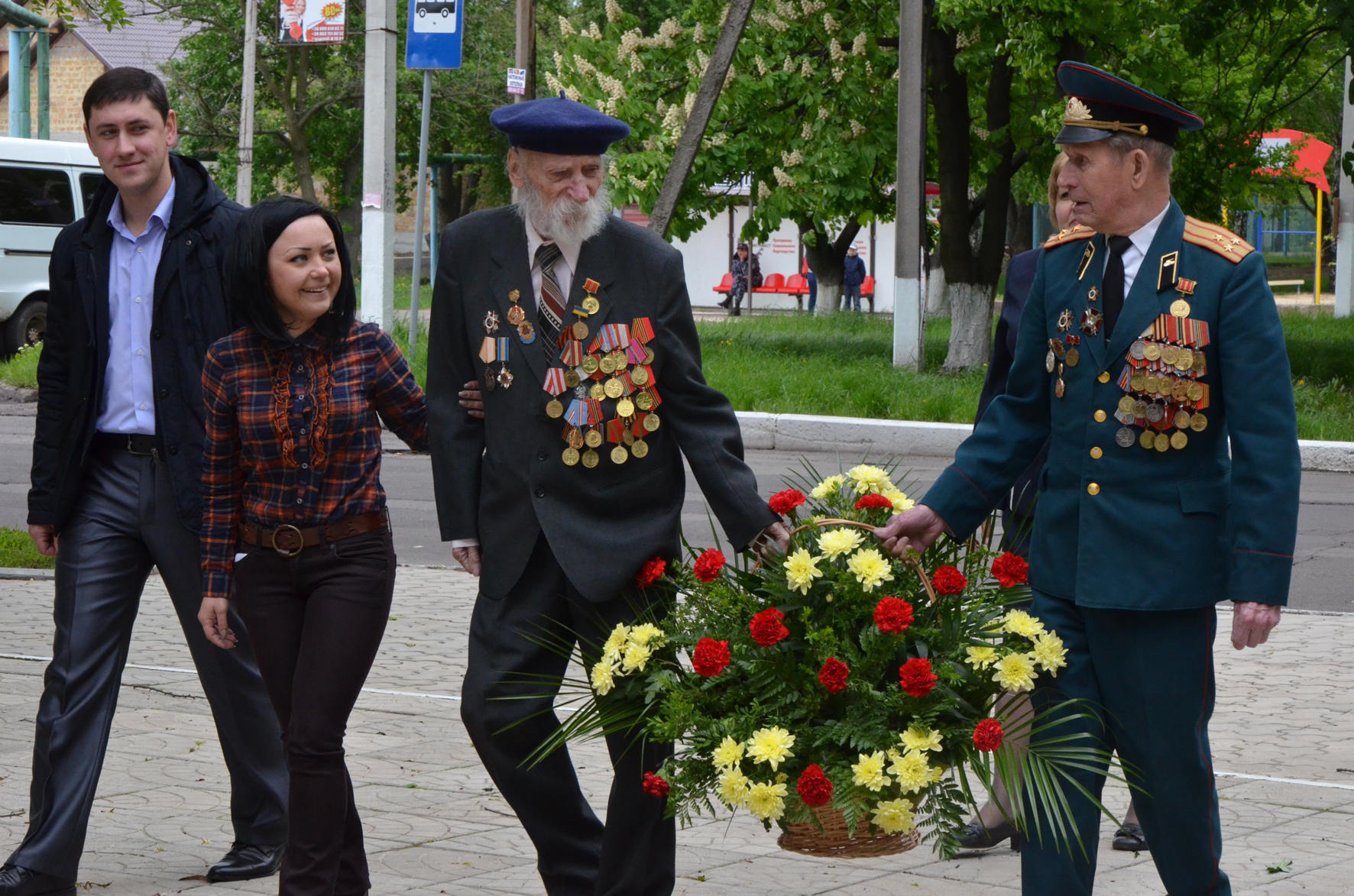 Nikolay Chesnokov, World War II combat veteran:
"It's good that we are not forgotten. Every time we wait for guests even if they come without any gifts. The most important gift for veterans is attention."
Vasily Barykin, World War II combat veteran:
"When I look at our young people, it's good to realize that we did not fight in vain. We have a good generation to take our place! May they hold the baton we handed them with dignity. May we never have a war again."
The World War II veterans and youth organization members brought flowers to the monument to fallen soldiers and to the tomb of the unknown soldier. An official ceremony was followed by a lunch for the veterans.
Yuliya Pushina, active member of Khartsyzsk Pipe's youth organization:
"This is a special holiday for me. This is the day when I can thank the veterans for giving us a peaceful life. It's so good to realize that I work in a company that remembers its heroes."
Vladimir Kuvshinov, active member of Khartsyzsk Pipe's youth organization:
"The heroism of World War II soldiers will be remembered by everyone who lives in this land, yet the courage of Khartsyzsk Pipe Plant's veterans is twice as precious to us. They did not just protect our freedom, but also brought their plant back to life. We wish them strong health for years to come."
Khartsyzsk Pipe Plant remembers its heroes who sacrificed their lives for the war, who protected the country from the Nazis, and when the war was over they stood by the machines to revive the plant from ruins. Together with the youth organization, the management of the plant supports the veterans.
Pavel Uzbek, Khartsyzsk Pipe's general director:
"Given their age and poor health, the war veterans like never before need our care, attention, nice words and sympathy. Khartsyzsk Pipe Plant remembers the heroism of veterans and helps them with any need they might have. It's important that we do not just bring them gifts but say special words to cheer them up and help them feel younger."